Overview
There are a few popular implementations of speed-readers online. But most are dated, clunky, or exclusive to mobile. So I decided to take a stab at building my own.
Here is the result of a weekend hack:
---
Inspiration
Spritz was the the main inspiration for this project (for a live demo check out Readsy or watch a Tech Crunch interview with the founder).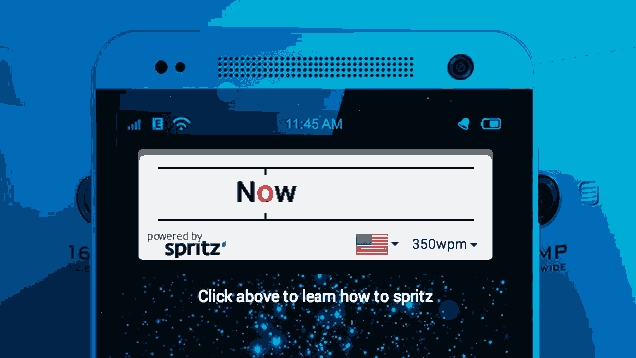 Some great features in this implementation:
Variable display duration based on word length and position
Optimized word's center alignment based on length
Some shortcomings in this implementation:
Quoted and parenthesized text is difficult to identify
Few or poor controls
Little or no customization
No progress indicators
No traversal through original text available
No alternate modes for scrolling, chunking, or sliding text.
With these notes, I started hacking away. I gave myself a weekend to complete a working demo.
Try using my reader to re-read what you just read :p
(You can use the controls to pause, skip, and modify speed. Hit escape to reset if it gets buggy when skipping)
Check out the full demo.